5XZF-7.5F Coffee bean cleaning machine
Feature of 5XZF-7.5F coffee bean cleaning machine
The 5XZF-5 coffee bean processing machine equipped with Double Air Cleaning System and stone removing platform. The coffee processing machine has multifunction seed cleaning, seed destoner, and seed grading.
Application of 5XZF-7.5F coffee bean cleaning machine
The 5XZF-5 coffee bean cleaning machine is widely used for cleaning and grading agricultural products, such as grain seed, tree seed, grass seed, oilseed, commodity grain, etc.
Working principle of 5XZF-7.5F coffee bean cleaning machine
Light impurities can be sucked out by first air cleaning system, after that the left materials enter into stone removing platform for remove stones, then enter to second air clean system, finally enter to vibratory sieving trunk, the large and small impurities will be removed and at the same time the seed will be separated into different levels.
The grading and cleaning functions of vibratory sieve based on the geometrical size characteristic of seed, and change the sieves you can processing all kinds of seeds.
The sieves has Rubber Balls inside for the self-cleaning.
Dimension (mm)

L×W×H=5600×2000×3200

Weight

1800 KG

Capacity

7.5T/H(count by wheat)

Motor Power

Air blower

Vibration Motors

Elevator Motor

Air Lock

7.5 kw

0.55kw*2

0.75kw

0.75kw

Total Power

10.1kw
Keywords:
Seed Cleaner
Seed Cleaner & Grader
Grain Sorting Machine
Flower Seed Cleaner
Seed Cleaning Machine
Seed Cleaning Machinery
Wheat Seed Cleaner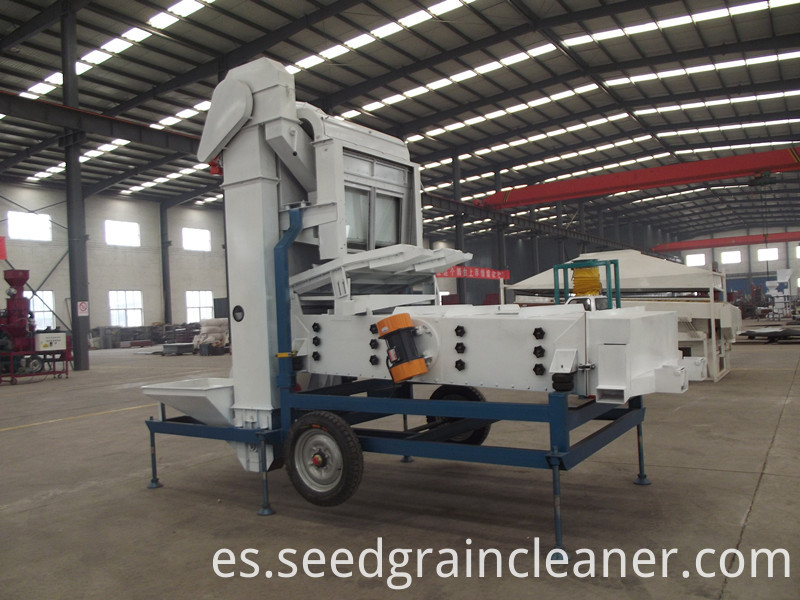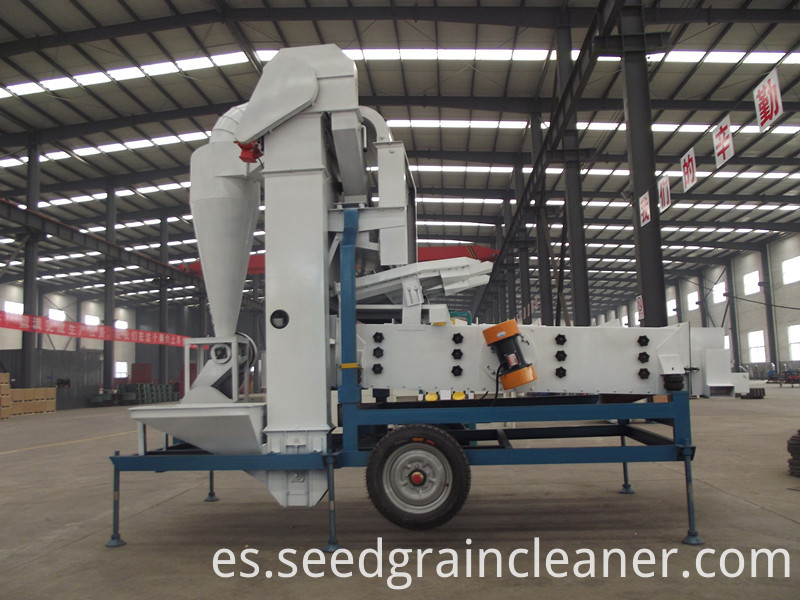 Grupos de Producto : Limpiador y Graduador de Semillas